What Does the BMW Logo Stand For?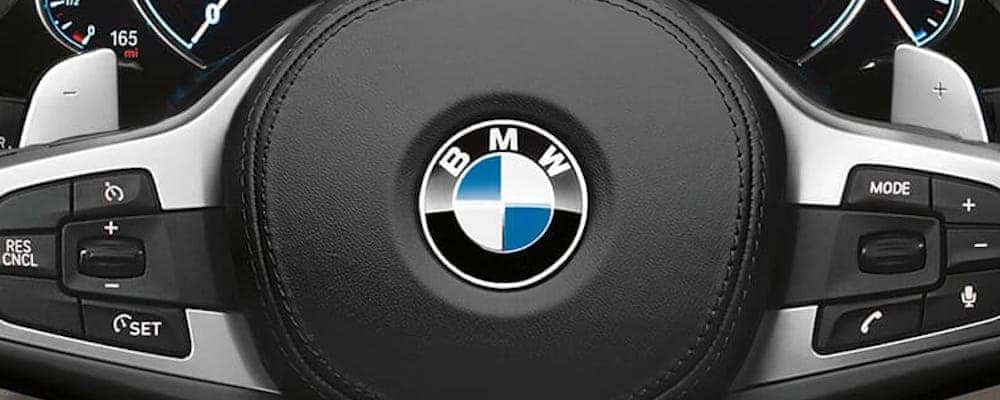 Almost every Manchester driver knows the BMW logo when they see it. But few people give much deeper thought to what is behind this symbol of BMW, meaning they likely don't know what the logo means or even what "BMW" stands for in English. So, what does BMW stand for? It stands for "Bayerische Motoren Werke" in German, or "Bavarian Motor Works" in English. There is a rich history behind that name so let's take a closer look at the BMW meaning today with our team at BMW of West St Louis!
What BMW Stands for in English | How BMW Got Its Name
As we said, "Bavarian Motor Works" is what "BMW" stands for in English. But how did the company get that name? Here's a little history:
Founded by Karl Rapp in 1913, the Rapp Motorenwerke company manufactured aircraft engines in Munich, Germany.
They officially changed the name to Bayerische Motoren Werke in 1917 when Karl Rapp left the company.
"Bayerische" (Bavarian) indicates the company's headquarters in Bavaria, a federal state in the southeastern part of Germany bordering Austria and the Czech Republic.
The full name of the company is BMW AG. "AG" stands for Aktiengesellschaft, meaning an incorporation owned by shareholders.
What is a Bimmer? What is a Beemer?
"Beemer" and "Bimmer" are both slang for a BMW motorcycle or BMW automobile in English, although there are some disagreements about the correct usage of the terms–some say that "Beemer" only refers to motorcycles and "Bimmer" only refers to cars, while Canadians tend to use "Bimmer" to mean both motorcycles and cars.
What Does the BMW Logo Mean?
Bavaria has long been important to BMW, meaning the logo itself is connected to that region of Germany. Although some believe that the BMW logo represents a propellor from a plane to nod at the company's history in relation to aircraft, the blue and white circular BMW logo was actually originally developed in 1917. It echoes the Bavarian flag, which is a blue and white checkered diamond pattern. Now that you've learned a little bit about BMW's history, let's take a look at where BMW cars are made!
Is BMW a Foreign Car?
Sure, the company is headquartered in Germany. But many St Louis drivers have been surprised to find out that its largest manufacturing plant is right here in the USA. The BMW plant in Greer, SC is responsible for the production of many of the BMW X Series, which includes several models. Other countries that produce BMW automobiles include China, Mexico, Germany, and South Africa.
What Does BMW Stand for as a Company?
There is a hard-earned reputation associated with the name "BMW," meaning this automaker endeavors for excellence with every model that rolls off of the production floor. What does BMW stand for as a company? BMW stands for high-quality, precision-engineering, and unmatched luxury. Its slogan says it all, "the ultimate driving machine."
Come See the New BMW Lineup at BMW of West St Louis
Why not drop by to look at the BMW models in our showroom so you can see for yourself why this automaker deserves its reputation of excellence? Or, if you prefer, you can shop entirely online for your next automobile. That includes getting financing approval from the comfort of your own home in Ballwin. With that being said, we're conveniently located near Ladue. So, drop by or contact us online today to discover the BMW meaning for yourself.
More From BMW of West St Louis
The lineup of new BMW vehicles is already impressive. They each offer a driving experience that's exciting and memorable as you tackle the St Louis roads. With incredible power and a dynamic driving experience, you'll always look forward to driving a BMW. With the rise in popularity of electric vehicles, BMW is adding an exciting option…

The new BMW X5 is a Sports Activity Vehicle® that has plenty to offer you and your family on St Louis adventures. It features incredible performance and exceptional interior comfort to really make it the perfect daily driver. From the BMW X5 sDrive40i to the BMW X5 M50i, there's a wide range of BMW X5 configurations…

Get behind the wheel of any new BMW, and you'll quickly realize that they're meant to offer plenty of performance during your St Louis drives. With the 2022 BMW X5, you're getting a high-performance Sports Activity Vehicle® that's not only powerful but also comfortable as well. With so much to love about the new BMW…