How Often Should You Rotate Your Tires?

Generally, you should rotate tires every 5,000 to 7,500 miles. While this is a great rule to follow, to get the exact figures on your model, it's best to check your owner's manual. Are you still wondering when to rotate tires? The BMW of West St Louis service center has provided a handy guide that Ballwin drivers can follow.
Rotating Tires on FWD and RWD Vehicles
The designations of front- and rear-wheel drive are about where the engine power goes. With a front-wheel drive vehicle, the power goes to the front tires, while in a rear-wheel drive car it goes to the rear tires. So, the set of tires that get most of the engine power will wear faster than the others. If you drive FWD or RWD vehicle, keep these tips in mind when doing a regular rotation:
For a RWD or front-wheel drive car, tire rotations need to be performed every 5,000 to 7,500 miles. Consult your owner's manual for exact figures.
If you're performing a FWD tire rotation yourself, keep in mind you will need to flip sides when moving the rear tires. For example, the rear right tire will go on the front left. However, when moving the front tires to the back, keep them on the same side.
When rotating tires on an RWD car, invert the process above. Flip sides when moving the front tires to the back, but keep the rear tires on the same side when moving them forward.
Think about how you drive, like off-roading, which will affect how often you need to rotate your tires. Talk with the service experts at BMW of West St Louis for more details about a maintenance schedule that fits your driving habits.
AWD Tire Rotation Tips
Curious how many miles to rotate tires on an AWD model? All-wheel drive vehicles do work a little differently since each tire wears differently, and at different speeds. Most BMW experts will set the standard tire rotation timeline at 3,000 to 5,000 miles. Keep in mind: you should always check your owner's manual for specific information. If you are unsure about your last tire rotation, schedule a service appointment with the BMW of West St Louis service center. We'll inspect the tire depth to see if a rotation is needed. Tires typically need a rotation once the tread variance exceeds 2/32 of an inch.
Why Rotate Tires?
A tire rotation extends the life of your tires. Beyond that, regular tire rotation gives your vehicle additional benefits:
Improved traction on slippery roads
Less noise on the road
Relieves unnecessary stress on the drivetrain
To be better prepared for hazardous weather around Ladue, make sure tire rotations are part of your maintenance plan. Properly caring for your tires doesn't mean they'll last forever. If you need a replacement, our tire center can help you out!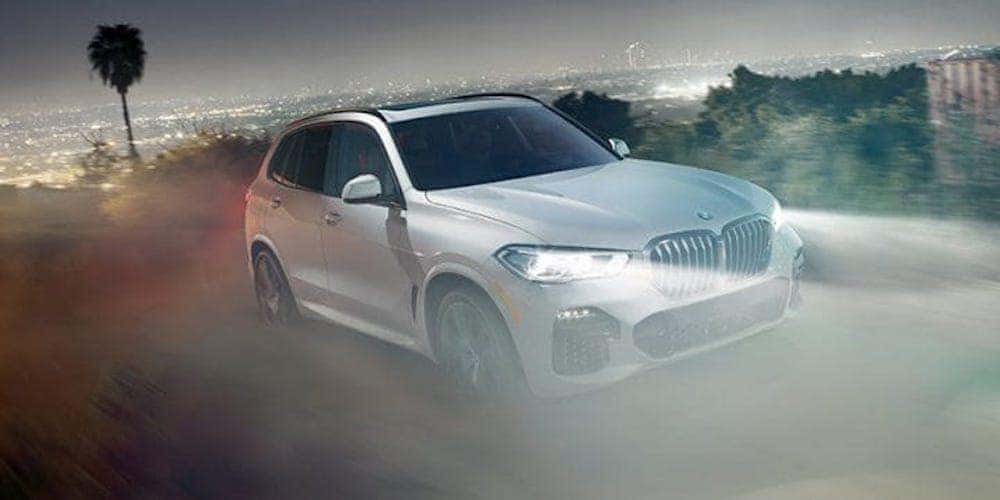 Get Your Tire Advice From BMW of West St Louis
For any additional information regarding tire care, or for other general tips like how often to change your cabin air filter, rely on the BMW of West St Louis experts and contact us today. Our certified technicians are here to answer your questions and solve your problems.
---
BMW Service Coupons
No Appointment Needed
Free Valet Service
(We will Pick Up and Deliver)
BMW vehicles only. Restrictions may apply. Must present coupon at time of service write-up. May not be combined with other coupons or discounts. May not be used on previous purchases. See dealer for details.
BMW of West St Louis
14417 Manchester Rd., Manchester, MO
Service: 314-487-4004
Free Loaner with any Service
Expires:
No Appointment Needed
Free Valet Service
(We will Pick Up and Deliver)
BMW of West St Louis
14417 Manchester Rd., Manchester, MO
Service: 314-487-4004
Tire Special
Expires: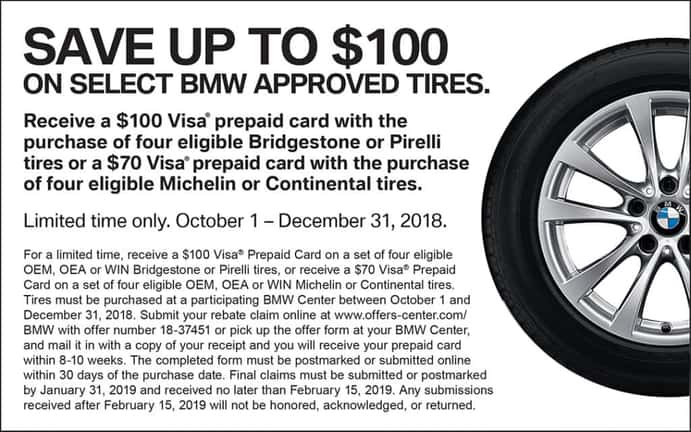 ---
Explore Our Models
Drivers in Ballwin who want a luxury midsize SUV with the power to tow their boats or RVs to the Lake of the Ozarks are in luck: the 2020 BMW X3 towing capacity is high enough to get your gear where you want to go. The BMW X3 towing capacity is 4,400 pounds. BMW keeps…

How much does the BMW X3 cost? Starting at $41,950 MSRP, this 2020 BMW SAV® (Sport Activity Vehicle®) is an affordable luxury crossover for Ballwin drivers and beyond. At BMW of West St Louis, learn more about the BMW X3 cost at each trim level and find out what features are offered at each BMW X3 price point. Then…

If you are searching for a luxury SUV that has a good blend of power and fuel-efficiency, consider the 2020 BMW X5. With several engine options to choose from and up to 26 mpg, you can decide what combination of engine specs best fits your needs. Learn more about the 2020 BMW X5 fuel economy…