How Long Do BMW Models Last?

In 2019, Consumer Reports published an article about automotive longevity. According to the article, "almost any car can make it well into six-figure territory with proper care." This is supported by findings from the Department of Transportation showing the average age of all cars on the road is over 11 years. In 2006, cars typically only lasted about 8 years or 150,000 miles. So, how does BMW compare to the national average? And more specifically, how many miles do BMW models last? BMW of West St Louis would be more than happy to discuss BMW reliability and show you just how good of an investment a new BMW can be.
---
Is a BMW a Good Car?
Of course! While some Ballwin drivers may be worried about repair costs due to imported parts, BMW vehicles are known for their quality, so repairs are not needed as often as many other brands. The studies below took a look at BMW reliability:
Forbes: In 2018, more than half a million vehicles were evaluated in a reliability study to see which automotive brand was the most dependable. BMW placed as the 8th most reliable in a list of 29 brands. The automaker outshined rivals such as Porsche, Mercedes-Benz, Acura, and Lincoln.
J.D. Power: In a 2019 study performed by J.D. Power, data was collected regarding problems experienced by original vehicle owners over a 12-month period in three-year-old vehicles. The BMW brand ranked above the industry average, with less issues than many other competitors.
iSeeCars: iSeeCars created a top 10 list of the Longest-Lasting Sports Cars, and the BMW M6 made the cut. Some of these vehicles were able to last well over 200,000 miles. No longer will you have to worry that a performance-inspired sports car is a frivolous purchase. The BMW M6 is a smart investment for many Ladue drivers that want to add a bit of excitement to their commutes.
---
How to Make Your BMW Last Longer
When shopping for the BMW of your dreams, whether brand new or pre-owned, keep the following tips in mind:
Get the features you want. You want to make sure you will love your new vehicle for many years to come.
Get the latest safety technology. Rearview cameras, blind-spot warning, electronic stability control, etc. will help you avoid accidents.
Get a second opinion. If you are interested in a pre-owned BMW, have the vehicle inspected before you purchase.
Current BMW owners can follow the steps below to ensure their vehicles remain in pristine conditions as long as possible:
Routine maintenance. Follow the maintenance schedule that is recommended by the manufacturer for your particular model.
Genuine BMW Parts. Always use OEM parts that meet strict standards from the automaker. While aftermarket parts may be cheaper, they could damage your vehicle or even void your warranty.
Inspections between service intervals. Inspect your vehicle on a monthly basis before small issues become more serious problems.
Regular cleaning. Regularly washing and waxing your BMW exterior can protect the paint from the elements. Regularly cleaning the cabin can prevent excess wear and tear on the carpets and upholstery.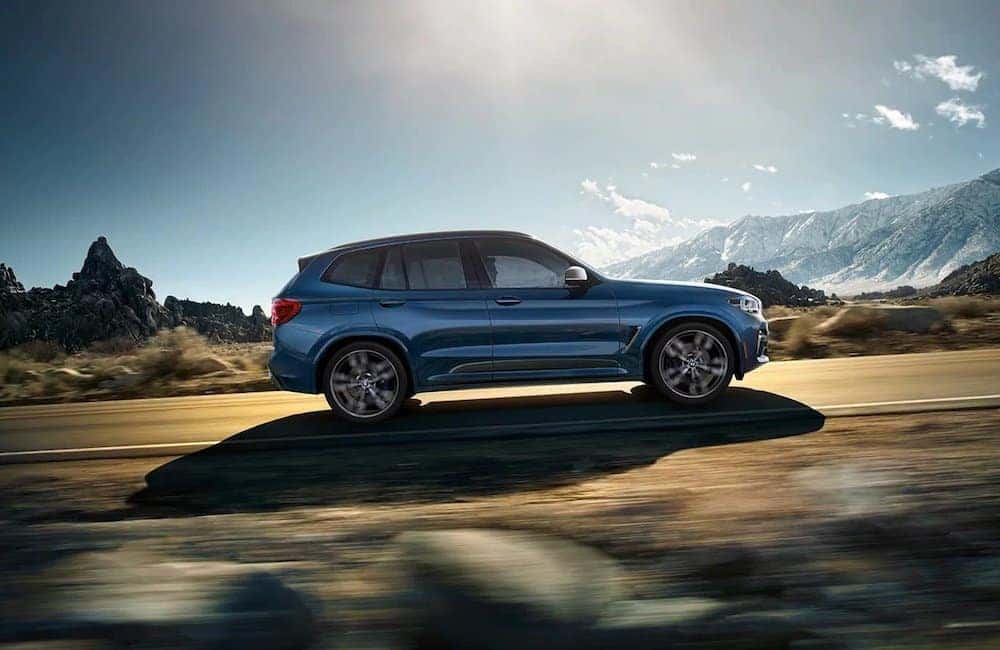 Your Dream Car is Here at BMW of West St Louis
Now that you know about the impressive BMW reliability, we're sure you will want to get behind the wheel for a test drive. If there is a BMW that has caught your attention, take it for a spin around Manchester. Contact us today for more information.
---
Explore Our Models
There's no doubt that the 2021 BMW X5 is a luxury vehicle. Not with features like standard BMW SensaTec or available leather upholstery and available amenities like premium Harman Kardon® Surround Sound and a panoramic moonroof. But that's just the beginning for this upscale BMW performance-oriented SUV. Read on to learn all about the 2021…

Getting behind the wheel of a new luxury model can be exciting. When it comes to the new 2021 BMW X2 interior, you can trust you'll be cruising through Ballwin in a model with advanced luxury additions for optimal comfort, high-end technology, and more! Learn about the 2021 BMW X2 interior with BMW of West St Louis today before…

Your Manchester drives will be forever elevated by the new 2021 BMW 3 Series sedan. This legendary model presents a BMW 3 Series interior designed with both driver and passenger in mind, for an immersive cabin experience that's more connected, comfortable, and convenient than ever. Read on below to discover the ways in which the…