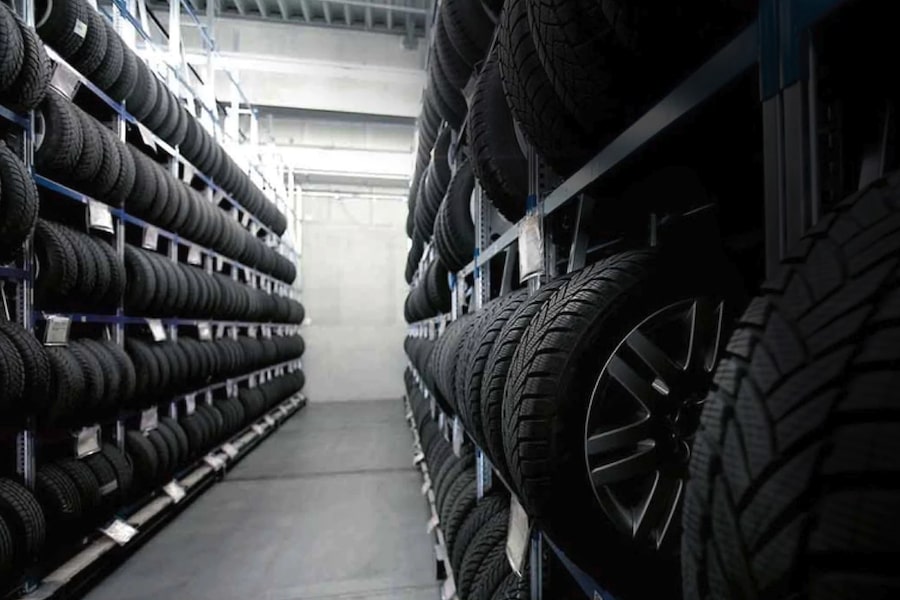 Buying & Installing Tires
The situation with tires for all vehicles is that they are made of a rubber composite that helps them grip the road with maximum traction, but the rubber is also prone to rapid wear that limits tire life. At BMW of West St. Louis, we routinely offer attractive new tire sales promotions that help our customers get new tires and their benefits while saving some money in operational costs. With fall arriving soon, now is an excellent opportunity to get the new tires that your vehicle needs for maximum performance, efficiency, reliability, and safety all winter. Now is the perfect time to take advantage of our new tire promotion offering unprecedented value for each new-tire purchase. Warning Signs of Faulty Tires:
Uneven or rapid tread wear
Shaking or vibration at higher speeds
Excessive cracking, cuts, or building on the sidewall
No tire tread remains or tire tread warning bars exposed
Exposed cords or metal wires showing
Buying Tires From BMW of West St. Louis
At BMW of West St. Louis, we think that it just makes sense to purchase new tires from the tire center that carries your vehicle's name. Everything going into the new tire inventory, services, and technician aptitude meets strict quality standards set forth by BMW as an industry leader. Our BMW Tire Center has a comprehensive inventory of every famous tire brand, including Continental, Michelin, Goodyear, Pirelli, Bridgestone, Dunlop, and Yokohama. All tires are on sale at $10 over cost and any purchase of four tires comes with free mount and balance service. You simply can't get this kind of promotional value elsewhere. If you need a single replacement tire or a set of all four brand new tires, we invite you to take advantage of our special new tire promotion at BMW of West St. Louis. Our Tire Center is conveniently located in St. Louis near Chesterfield and Wildwood, MO.
Tires We Carry: Goodyear, Michelin, Bridgestone, Continental
BMW of West St. Louis Service Center
When owning a luxury car such as a BMW, it is necessary to have the maintenance conducted at a BMW service department. For BMW owners living in or around St. Louis MO, or even Chesterfield and Wildwood MO, they receive the service they need at BMW of West St. Louis. Our service department is equipped with certified technicians and an on-site part store equipped with factory recommended BMW parts and accessories. Feel free to drop off your BMW for service, or wait inside. While we service your BMW, enjoy your favorite snacks and beverages in our comfortable customer lounge. Contact our service department today to schedule your next BMW maintenance.